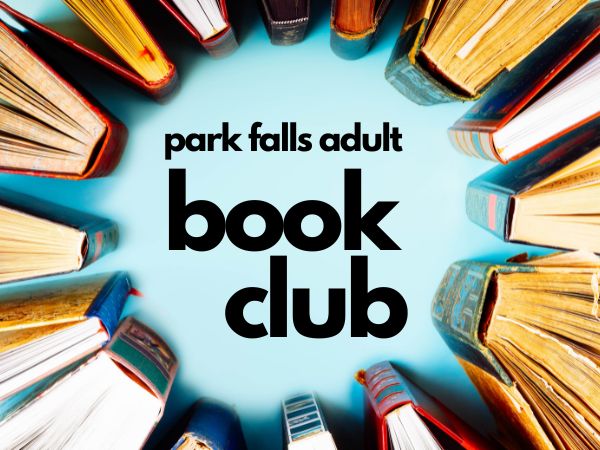 Book Club for Adults
Last Tuesday each month at 1:30pm at the library.
Swing by the library for the next book pick.
The Book club does not meet in December.
Other Groups and Programs for Adults
see the calendar for details…
Chair Yoga
Quilters
TOPS: Taking Pounds off Sensibly
Yoga Flow
Yarn Group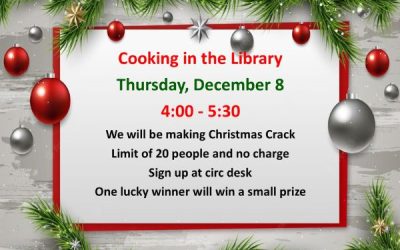 Thursday, December 8 from 4-5:30pm We will be making "Christmas Crack." This free class is limited to 20 seats, please rsvp at the library. As always, one lucky winner will go home with a prize.
read more
Park Falls Public Library
121 N Fourth Avenue
Park Falls, WI 54552
715-762-3121
Hours
Monday - Thursday 9-7
Friday 9-5
Saturday Closed
Sunday Closed